An Architecture Designed to Accelerate BI Performance on Big Data
Jethro is designed specifically for the unique needs of interactive enterprise Business Intelligence (BI) on Big Data. It is a transparent middle tier that requires no change to the BI apps or the underlying data. Jethro employs full indexing, auto cubes and a sophisticated optimizer to address the full range of BI queries. As it is self-driving, Jethro requires no maintenance or tuning, which eliminates costly manual administration.
DOWNLOAD BI ON BIG DATA WHITE PAPER
The Jethro Advantage
Jethro is a transparent middle tier that resides between the interactive BI clients and the underlying Hadoop or AWS cluster.
No changes to the BI applications or the underlying data are required.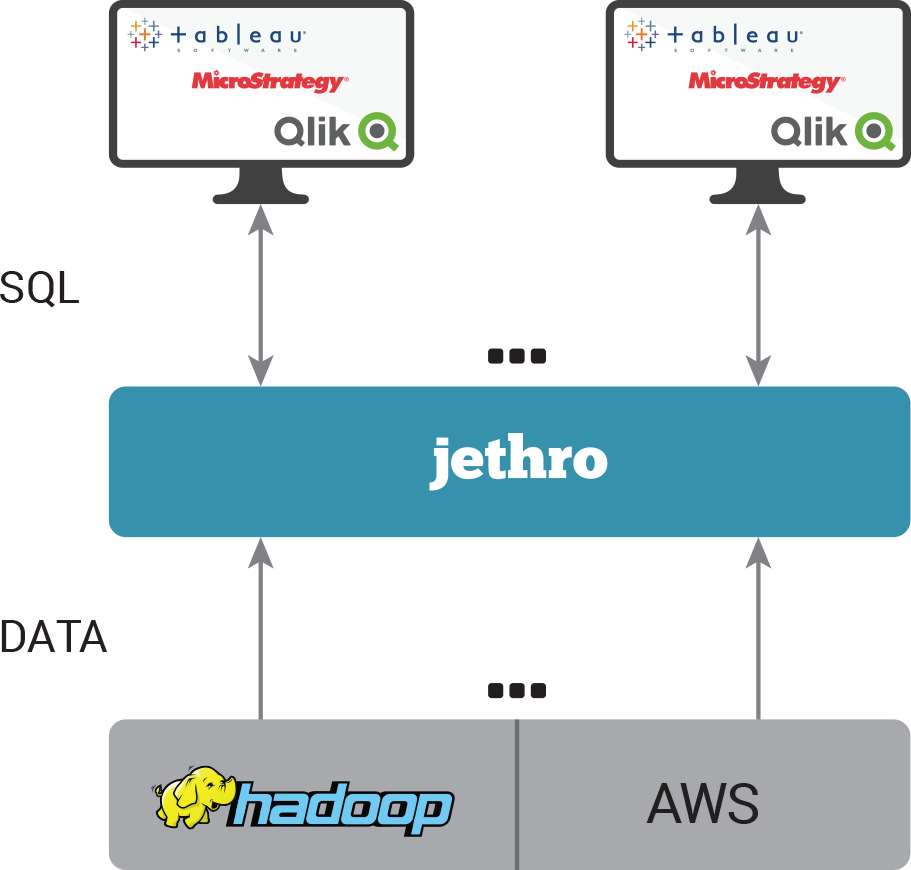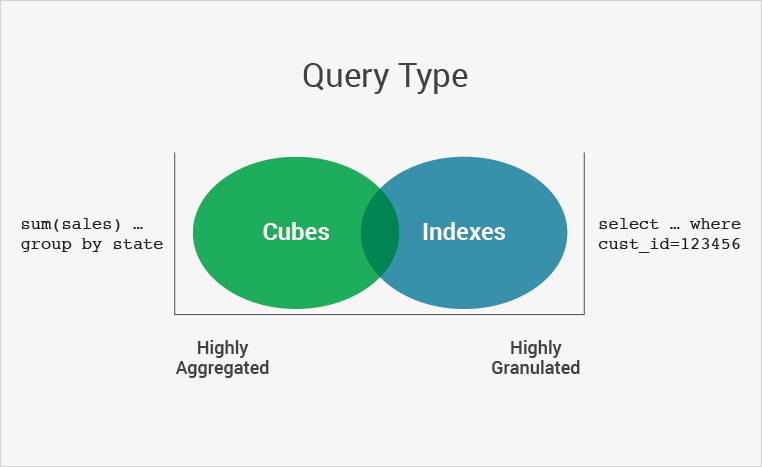 A Perfect Marriage
Full indexing and auto cubes perfectly complement one another to deliver fast performance for all BI queries from highly selective to the inherently aggregated.
Offline Heavy Lifting
Indexes and cubes are created and maintained offline, which significantly reduces the workload.
Jethro computes query results from its up-to-date indexes and cubes.
See Jethro in Action
We'd love to show you how Jethro tears through billions of rows of data at refreshingly fast speeds. Next step we can schedule a live demo to show you how big data is no match for Jethro.
SCHEDULE LIVE DEMO

"We rely on Jethro for Business Operational Intelligence performance, scale, and user concurrency. After more than a year in production we believe that Jethro's architecture, product and team are the right answer to Big Data BI challenges."
Samik K Mukherjee, Head of Engineering, Tata Communications CDN
READ CASE STUDY